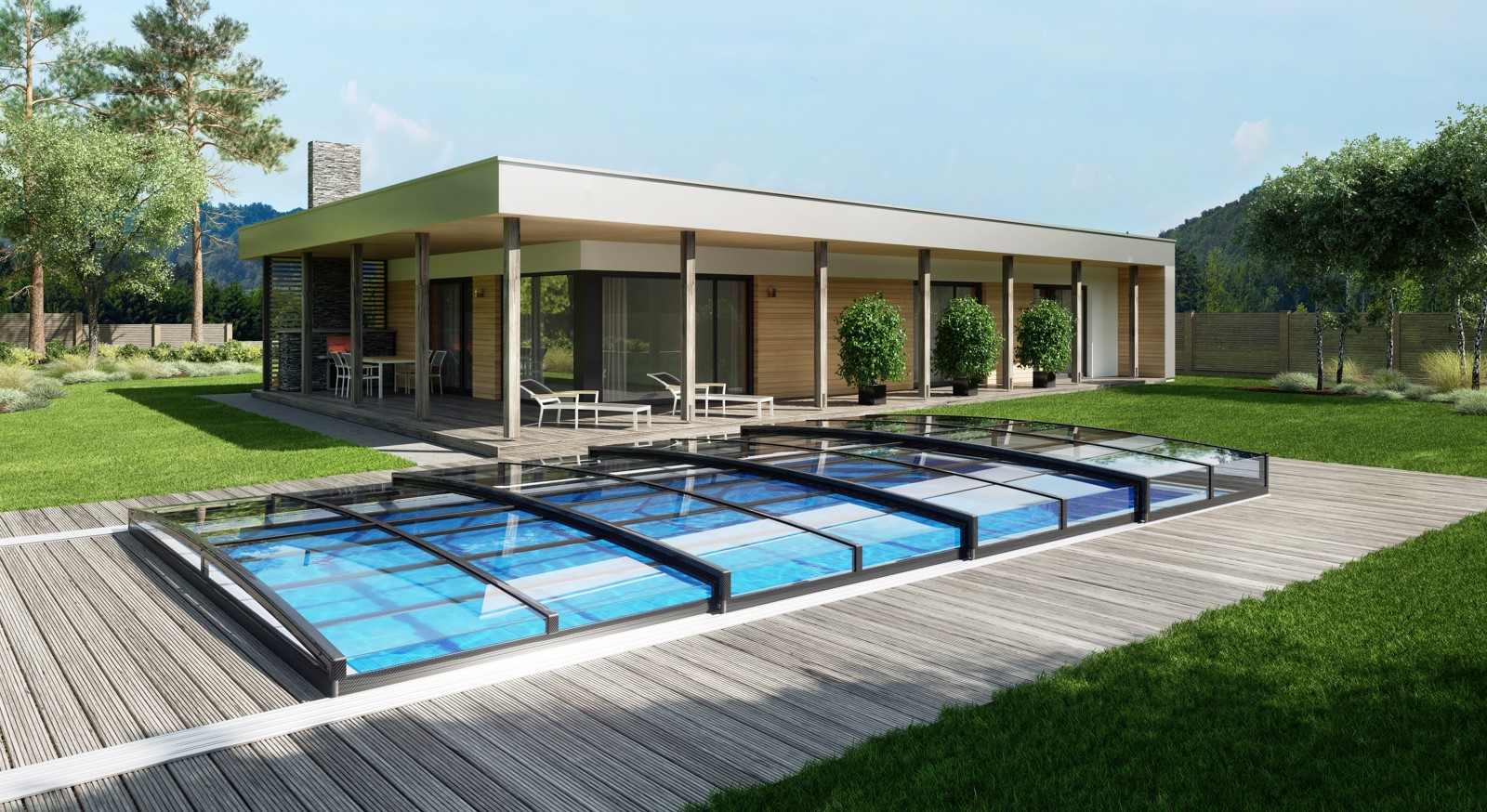 In many european countries, it's common to see retractable pool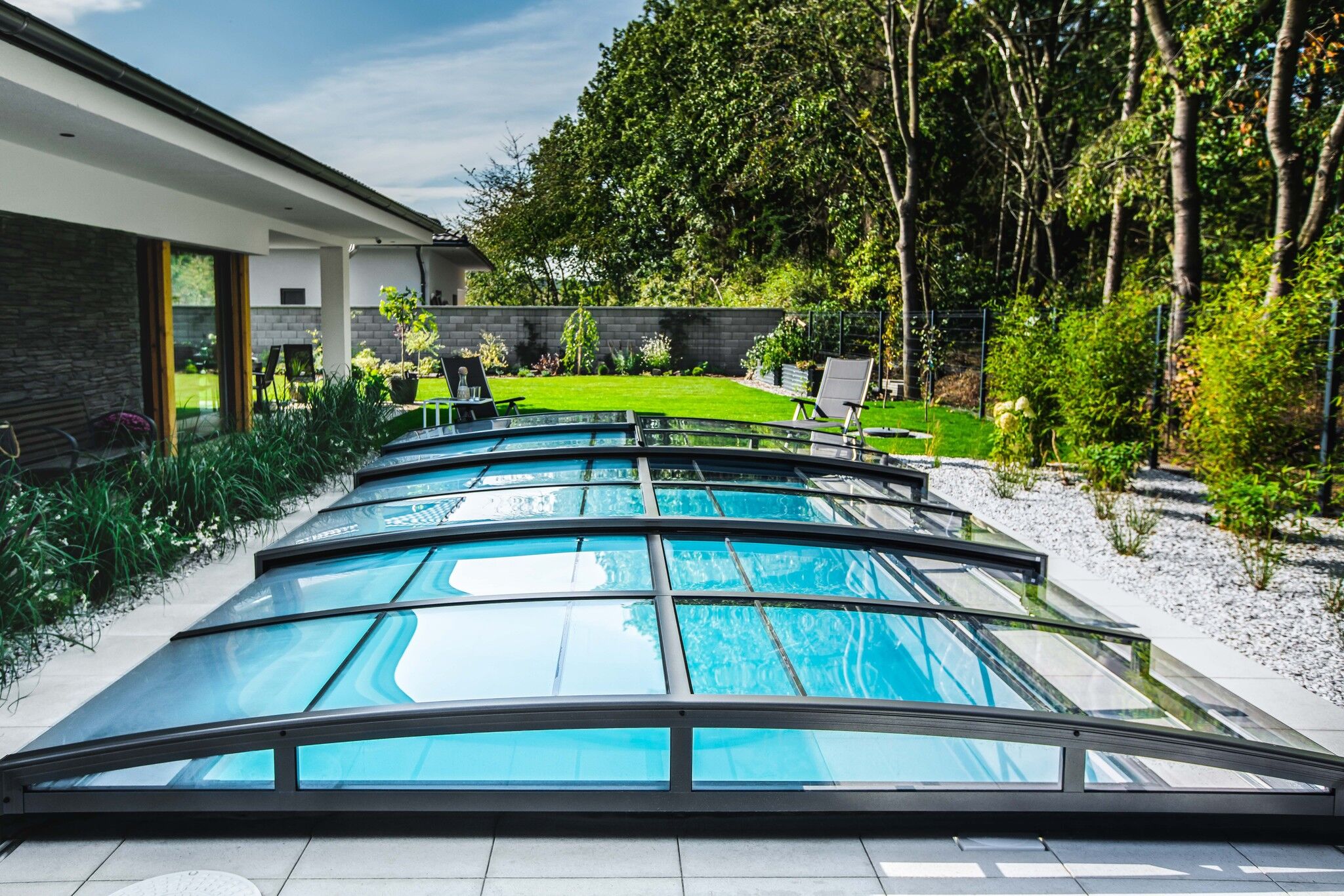 enclosures installed over almost every backyard swimming pool. Unlike traditional pool covers that have to be completely removed before swimming, retractable enclosures allow you to swim in your pool protected from the elements and afford you the flexibility to completely retract them to fully enjoy the outdoor pool experience.
Retractable pool enclosures are versatile safety structures that allow you to extend your swimming pool season or even use your pool year-round, regardless of the weather. They come in a variety of designs, from low-profile to high domed, and can be customized to fit any backyard layout. The pool enclosures are made from high-quality materials, like tempered glass and aluminum, that are durable and long-lasting.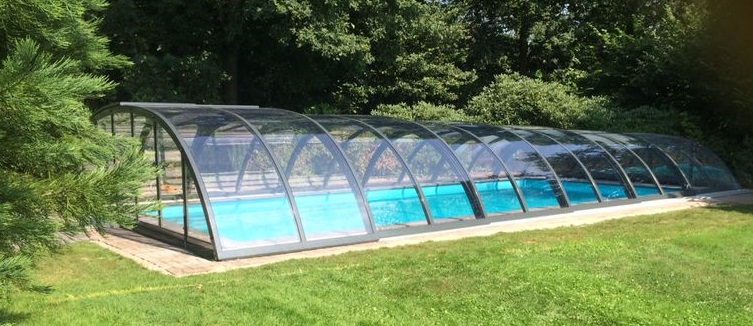 The benefits of a retractable pool enclosure are many. For one, it extends your swimming season, allowing you to enjoy your pool for longer periods of time throughout the year. It also provides added privacy, security, and protection from the elements, making it a great investment for those who want to protect their pool area and enjoy it in all weather conditions. Perhaps most importantly it stops leaves, dirt, insects and wildlife from entering your swimming pool.
So, why hasn't this trend taken off in Canada? The answer may lie in the fact that these retractable pool covers are still relatively unknown in the country. If homeowners don't even know that a retractable enclosure is an option they can't imagine the benefits of owning one. Additionally, there may be a misconception that enclosures are too expensive or too complicated to install. This is not necessarily the case, most enclosures are installed in a day without the use of heavy machinery and when you factor in the money you will save on heating and chemicals, pool enclosures make financial sense.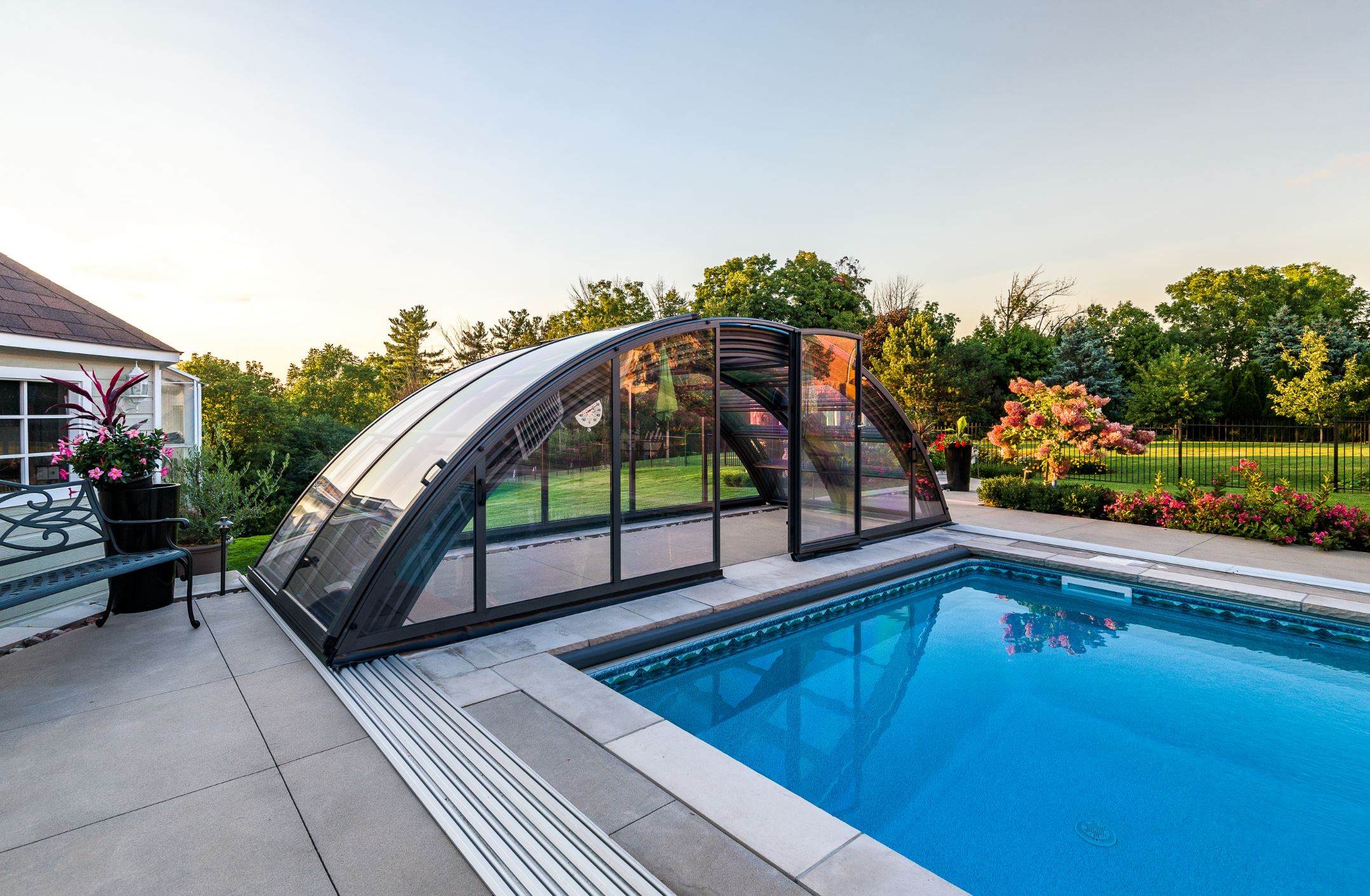 In Canada, the few homeowners who have installed retractable pool enclosures rave about them. In addition to the ability to use their pool area in all weather conditions homeowners love the time they save on skimming leaves and dirt, the added protection from debris and damaging UV rays as well as the increased value it brings to their property. But the benefit they are most passionate about is the extra layer of safety a retractable enclosure provides. A retractable pool enclosure is the ultimate solution for tackling pool safety!
With the benefits they provide, it's no wonder retractable pool enclosures are so popular in Europe. It is only a matter of time before this trend catches on in Canada as well. The wide variety of designs that are available will make it easy for you to find an enclosure that complements your backyard and enhances its beauty.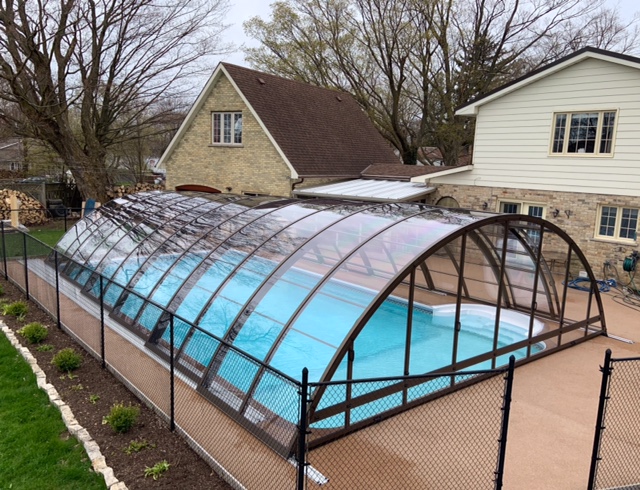 If you're considering a retractable pool enclosure for your backyard, don't hesitate to reach out to our team. We can help you design and install an enclosure that meets your needs and fits your budget. With a retractable pool enclosure, you can enjoy your pool no matter the season, and add a touch of European style to your Canadian backyard.
Check pool enclosure videos to learn more or visit our Youtube channel for swimming pool projects inspiration!