Starting from: 22.000 $
Telescopic swimming pool enclosure Casablanca Infinity
If you are looking for a sophisticated, elegant yet functional design, the Casablanca Infinity is the enclosure you want! The low clearance of this model doesn't limit your use of the swimming pool but smaller space under the enclosure limits heat loss. In the cold months, you can use the large sliding doors to access the swimming pool without retracting the enclosure away from the pool.
Different colour categories, fully custom colour options as well as luxury surface finish availability using the unique decoral line.
Retractable swimming pool enclosure with a futuristic design!
Casablanca Infinity - this low enclosure makes for a discreet first impression in your backyard. With its clear roof, futuristic design and low rails, it's sure to impress any visitor and provide you with a modern backyard design without obstructing the view.
Are you interested in the Casablanca Infinity model? Use our contact form to get more information about product specifications and pricing with regard to your project.
Check our
galleryOur gallery
Eclosure componentsRails, Profiles and Glazing material
Enclosure construction

Highly resistant profiles
Rounded shape
Passed intensive stress tests
Wheel construction

Stainless steel sealed bearings
Hooks to prevent lifting
Safe to operate & easy to move
Glazing materials
Compact (clear) polycarbonate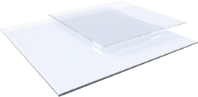 UV Protection
Transparent view
Great design
Twin wall polycarbonate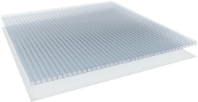 UV Protection
Better insulation
Privacy
Our profiles
Category 01
Category 02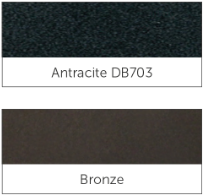 Category 03